Rotary Youth Leadership Awards
16th Nov'17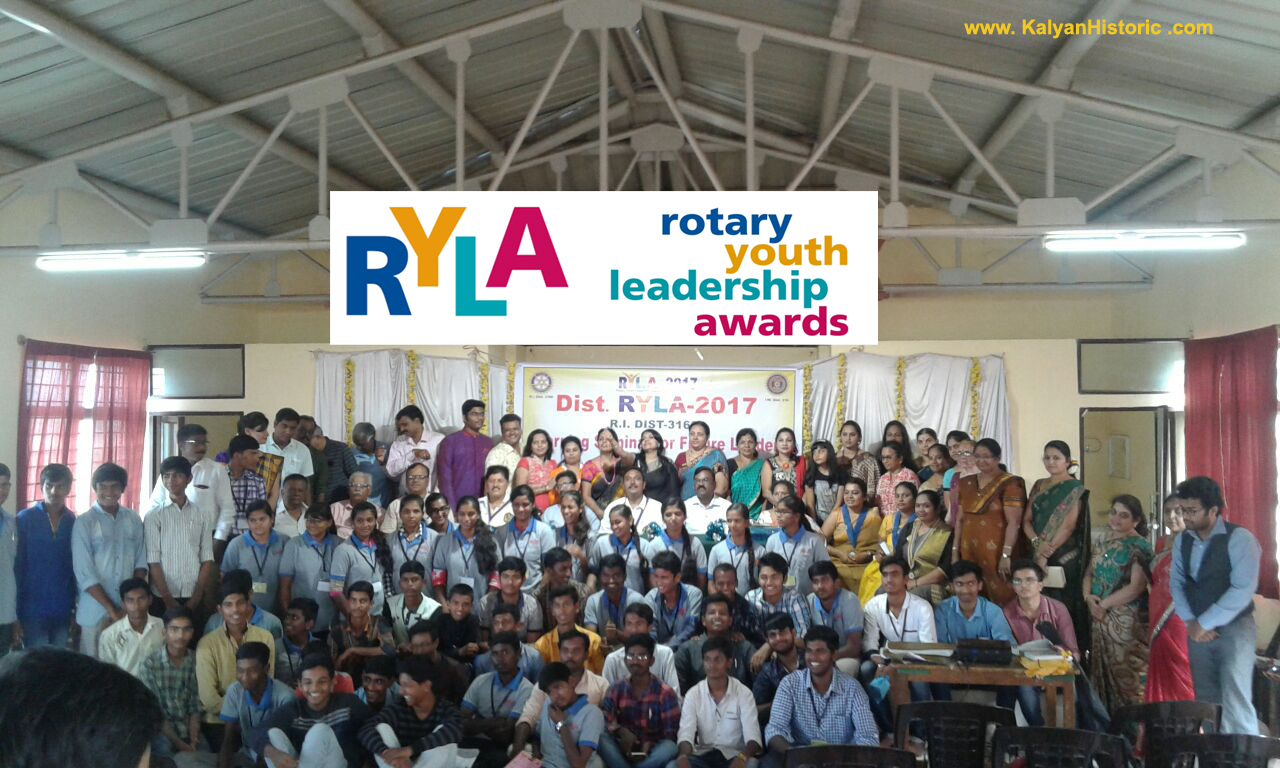 RYLA Camp was conducted for all Students between Age 15-18 Yrs by All Rotary clubs of Chitradurga.
56 students were particiapted & made a Grand Success to this event.
Students participated from various City sponsored by rotary clubs karnataka.
The Camp program was for Leadership Development Training Program.
YOGA, Positive Leadership Ethics & Fundamentals, Goal Setting, Public Speaking Skills, Self Motivation & Confidence, Time Management, Understanding Attitude & Behaviour, Memory Improving Techniques, Positive Thinking & Procastination, Training Program conducted for children.
Resource Person : Mr.Chinmayanandji,Mr.H.NaveenKumar, Mr.T.Vishwanath, Prof.Raghavendra,Rtn.Sheshadri Kulkarni, Dr.Yogita Mamtora, Mr.Mallikarjunappa, Mr.S.N.Baswaraj, Mr.C.L.Eknath, Mr.Shashidar Rao

Highest No.of Candidate' Sponsored Club was from BIDAR Rotary. ( 19 Students Participated by this City ).
RYLA Committe 2017, Chitradurga
District Governor : Rtn.K.Madhu Prasad
Asst.Governor : Rtn.H.S.Sundar Raj
Dist.RYLA Chairman : Ayyala Reddy
RYLA Committee
Chairman : R.K.Kedarnath
Nagendra Babu, Anitha Mallikarjun, D.S.Girish, T.V.Swamy, B.S.Mohankumar, Shankar Murthy, K.S.Chandramohan, M.K.Ravindra,
Maruti Mohan, G.N.Mahesh, Jayashree Shah, K.R.Mallikaruna, P.L.Suresh Raju, R.Manjunath, Chandrakanth Jain, J.V.Manjunath & InnerWheel Clubs.
---
Venue : Rudsetti Training Centre, Chitradurga, Karnataka,India.
Date : 16-19th November 2017
Time : 5:30 Am to 8:00 Pm